About us
Simplay Labs (ATC) Taiwan opened in September, 2014 in cooperation with iST(Integrated Service Technology) to provide official HDMI, MHL and HDCP compliance testing, consulting, and interoperability services.

Simplay ATC Taiwan gives customers local access to the latest industry standards testing services, accelerating the process of delivering HDMI, MHL and HDCP standards compliant products into the marketplace.
About Simplay Labs

Simplay Labs, LLC is the leading provider of standards compliance and interoperability testing services for consumer electronics and mobile devices that incorporate HDMI, MHL, HDCP and WiSA-based technologies. Simplay Labs and its worldwide Authorized Testing Centers (ATCs) offer device manufacturers a full suite of testing programs, test equipment, development and performance tools designed to ensure the highest level of performance and interoperability amongst devices transmitting and receiving premium digital audio/video content. Simplay Labs is a wholly-owned subsidiary of Silicon Image, Inc. (NASDAQ: SIMG). For more information, visit www.simplaylabs.com.
About Integrated Service Technology (iST)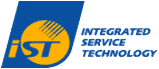 Founded in 1994, iST began its business from IC circuit debugging and modification and gradually expanded its scope of operations to include failure analysis, reliability analysis, material analysis, quality assurance and signal integrity services. Through the years, iST has constructed a comprehensive verification and analysis engineering platform, offering full-scope services to the IC engineering industry. iST customers cover the whole spectrum of the electronics industry from IC design to end products.
For more information, please visit the iST website at: www.istgroup.com